Over the years, the internet has provided us with many things that have made our lives better and easier. These days, we can all agree that almost everyone who has access to the internet can make an honest living by creating and managing an online business. This Site Build It review will provide you with a head start on your journey to having a successful business.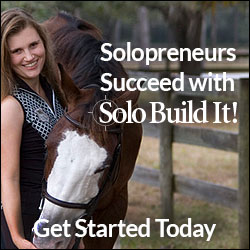 Not all of us are built to become employees throughout our lives. There are a few who enjoy taking the risk of venturing into a journey of their own making. These people are those who are willing to work harder than everybody else to succeed in life. These people are what we call solopreneurs.
A solopreneur is someone who is passionate about working and running his business without the help of a staff of workers. They are mostly comprised of consultants and freelancers who prefer to manage their businesses single-handedly. So, how can Site Build It help a solopreneur like yourself?
What is Site Build It?
Before we tell you the many things Site Build It can do for you, let us tell you what it is first. Site Build It is an all-in-one package that contains everything a solopreneur would need to build a profitable and successful online business.
It teaches you the step-by-step process of building an e-business, provides you with effective software tools, gives you complete guidance and 24/7 support with an auto-update feature to ensure that your online business is at the top of its game.
Site Build It Review: What It Offers
Site Build It is committed to helping and guiding solopreneurs in building their online business. For 15 years, it has been a part of hundreds of successful online businesses of individuals from around the world.
Comprehensive Training
There are a lot of factors to consider to start an online business the right way. With Site Build It, you are provided with anything you would need to do it right the first time. It offers a comprehensive training wherein you learn how to research your business, choose a domain name, and build a website.
Site Build It will also guide you in creating content that is engaging while also teaching you how to manage social media accounts, use email marketing, and implement monetization processes. In that way, you get to have a real online business that provides you with an income.
Access to a Website Builder
Nowadays, we are provided with a lot of ways to build our own websites in the exact way that we want them to be built. However, having an online business is more than just building a website. With Site Build It, you can create your own website and have a reliable hosting service at the same time.
They also have customizable templates, which you can utilize to suit the specific needs and goals of your online business.
Effective Business Tools
Along with hosting services, Site Build It also provides its clients with a set of tools that can make their online business processes more efficient. Among the most useful of them all is the Keyword Research tool.
Complimentary 24/7 Support and Guidance
For people who are just starting out with their online businesses, there is nothing more helpful than having the support of more experienced solopreneurs. With Site Build It, you get to enjoy a community of like-minded individuals from all over the world who are more than willing to share their knowledge and skills with you.
In addition to guidance from the community, the Site Build It support team is also available all day and all night long to assist and help you with problems on your website. As a result, you will always have answers to any question you may have in just a few minutes.
The Highlights
Comes with a comprehensive step-by-step guide to making money online
Everything you need is on a single platform
Has a lot of useful tools that you can use and learn from
A 90-day money back guarantee
Training includes both written materials and high-quality videos
Offers an affiliate program you can join where you can earn extra money
Access to forums where you can interact with experienced solopreneurs
Some Challenges
Can be a little overwhelming for newbies
The membership fee can be a little expensive for some people
Some training programs are outdated
Provides only one website per membership
Summary of the Features
Site Build It provides aspiring solopreneurs with everything that they would need in order to have a successful online business. It all starts with a guide on how to brainstorm and research your business. It will help you find the right niche that suits your passion and will generate profit at the same time.
This platform also offers training programs on how to create engaging online content, how to manage your social media accounts, how to use email marketing to your advantage, and how to turn website traffic into cash.
Once you have decided on a niche, you can start building your website. The Site Build It platform offers a lot of customizable website templates that you can utilize to suit your own needs and preferences. Solopreneurs with Site Build It also enjoy a reliable hosting service.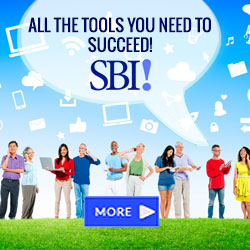 Last but not the least, members also gain access to community forums wherein they are given a chance to interact and brainstorm with other users of this platform. Here, you can gain knowledge and skills from more experienced and already successful solo preneurs from all over the world.
Conclusion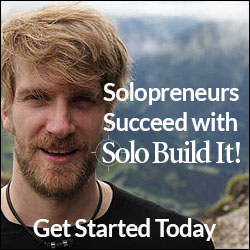 Site Build It has been around for 15 years because it offers the most comprehensive online business package among any other platforms found on the internet. Anyone who wants to start an online business—from work-at-home moms and dads to teenagers and local businesses from various industries can benefit from the services that Site Build It offers.
With Site Build It, you are provided with professional training programs and useful tools that are guaranteed to help you have your very own successful online business. It has a comprehensive process that will guide you on your journey from the beginning until you reach your goals. If this Site Build It review sparked your interest, visit their website today to find out more about what they can do to help you.
SBI has helped thousands of ordinary people build successful online businesses. Please check out some of the case studies.