For several years, we have been dependent on the convenience that the internet provides us. Whatever question you might have, you can be sure that somewhere out there, the answer is waiting to be discovered. If you are an aspiring online business owner, chances are you have heard of SoloBuild It and have asked what it offers?
Before we can respond to that question, allow us to first introduce to you what SiteSell really is, what it offers, how it works, and the pros and cons of using its product, the Solo Build It! website creator.
What Is SiteSell?
SiteSell is a privately owned and held company in Montreal, Canada that is managed by more than 50 professionals from various countries such as Europe, Australia, Canada, and United States. It was founded by Ken Evoy, a visionary leader who have helped more than 100,000 aspiring solo entrepreneurs around the world by providing them with training and website support.
Back when it was first launched until just recently, it has been the leading, step-by-step guide to becoming a successful online business owner, even if you do not have any background in running a business or building websites. It empowers ordinary people, including work-at-home moms, solo entrepreneurs, and teens, by providing them the means to build a profit-generating website.
Whatever your hobbies, interests, or passions are, SiteSell promises to guide you to build an online business that focuses on your personal preferences goals. It helps you every step of the way starting from brainstorming ideas for your business to choosing a domain name, marketing, hosting, and turning website traffic into cold, hard cash.
What Does SiteSell Offer?
The SiteSell offers a customizable site builder called Solo Build It! that you can use to create a website that is tailored to your business' goals and needs. Along with the website builder are training programs to teach you the ways of running an online business properly. It also offers time-saving and effective tools and software necessary to build a business.
To top it all off, becoming a member of SiteSell also gives you access to hundreds of forums that allow you to interact with both beginners and experienced online business owners who share the same interests and problems that you have.
The Solo Build It! introduces a very simple and many times proven formula called CTPM, which means Content, Traffic, Pre-sell, and Money. Basically, what SiteSell aims for is to help you create engaging content to drive legit traffic to your website. Once a steady stream of website visitors gather to your site, you can convert that activity into money.
Many people view SiteSell as a website building company or a website hosting provider. Actually, SiteSell is neither of the two. What this company is focused on is helping its clients learn about the techniques of building a profitable online business. SiteSell and Solo Build It! members revel in the long list of benefits that they get from this platform.
Why Entrepreneurs Recommend Solo Build It!
It is your best chance to have a successful online business.
As has been previously mentioned, SiteSell is more than just a platform where you can create a website that is entirely your own. It is a set of training courses and useful tools that you can utilize to have a successful online business that generates real cash.
It boasts a long track record of success.
Since its birth many years ago, it has built successful websites that belong to the top three percent of all sites in terms of traffic. This amounts to about 62% of all SiteSell clients who are now enjoying the benefits of having their own e-business. Most of these clients also have virtually no prior experience in this industry.
It delivers proven results.
When you go to their page, you will find an overwhelming proof of success backed by thousands of satisfied clients. You can also find SiteSell websites at the top of Alexa's or SimilarWeb's list of the most high-traffic sites on the internet.
It makes business-building a fun learning process.
It is easy to find a platform that can help you create a personalized website, but SiteSell is well-known for taking it to the next level. What their product, Solo Build It!, does is guide their members every step of the way to building an online business.
You will be provided with professional training programs as well as tools to help make business-building fun to do. It also breaks down complex processes into doable steps to be able to allow even the most inexperienced member build his own successful e-business.
SiteSell Is Not For Everybody
Similar to any product, SiteSell also has its own set of drawbacks. There are comments and reviews that can be found online made by former users stating that they dislike Solo Build It! and what it offers. For some, it can be a little too much work than what they intend on doing. To be fair, though, SiteSell never claimed it would be a quick and easy journey, but a doable one. So, is SiteSell a scam?
Is SiteSell a Scam: The Verdict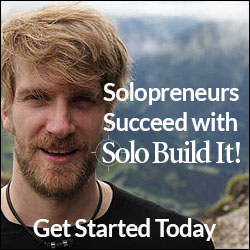 After doing careful research and studying both sides of the story, we have concluded that SiteSell is not a scam as some former users would claim it to be. Like with any kind of business, nothing is fool-proof. But, we can all agree that SiteSell is among the best products to use when venturing into the vast maze such as internet marketing.
It will not magically place in your palm an already successful online business; what it does is guide you to realize your full potential. When you follow Solo Build It!'s simple formula (the Content-Traffic-Presell-Money formula), there will be a huge chance that your business will be a success. However, it will also require hard work and dedication from you, as the sole owner.
All in all, becoming a member of and utilizing the training and tools that SiteSell offers will help get you to the top, but taking the step is still up to you. If you wish to find more compelling evidence of the success that SiteSell can help you to achieve, you may visit their website here.