"What software do you need to build a website?" This question is often asked by those computer-geeks who are still relatively new to the field of programming. All such users want to build a new website, one which can help them generate a decent amount of money on a monthly basis, but they still aren't sure of where to start from.
In the past, website creation was considered as a strict domain of software engineers and professional coders. When you had to have considerable knowledge of programming in order to build a new website, it was almost impossible for a newbie to set foot in this particular field.
However, in the past few years, it has become increasingly easier, even for the amateurs, to build a new website. All they need is to select a suitable software, as per their skill set, and the rest is pretty straightforward.
So, what software do you need to build a website? In order to answer this question regarding creation of a new website, we've prepared this guide for those who have been taken aback by the plethora of software that they see online.
In this article, we'll describe top three website building software which is not only easy to use but, at the same time, can be downloaded for free.
Having said that, have a look at what actually is a website building software.
Website Building Software
This is basically a type of tool which helps you create a new website without any sort of manual coding. Yes, you don't have to write or even edit the code by your
What Software Do You Need to Build a Website?
Wix
Wix is ideal for those who have very little programming knowledge. This is basically a free software which is ideal for the budget-oriented customers. All you need is a stable internet connection, along with a PC, and this software can easily be downloaded on your computer.
There are two ways in which you can construct a new website with the help of Wix—ADI and Editor. Both of these methods are quite efficient, and both of them works online.
First of all, if you're looking for a ready-made website, you should look for the Wix ADI. A short form of artificial design intelligence, this website builder consists of a wide range of questions. You just have to answer these questions, as per the type of website which you want to build, and once you've answered all of them, Wix ADI will create a new websi
te for you.
There is no need to spend time with computer programming or any other thing which is of the great essence for those who want to build a new website in a very short span of time. Even though you can always customize your webpage, the scope is generally limited as compared to other types of software.
Coming towards the Wix Editor, this website builder is designed for those customers who are looking for a greater degree of customization. This method allows you to choose everything as per your preference, ranging from the type of template to the outer look of your webpage.
Weebly
self as it's up to the software to take care of such things. All you have to do is just to make a few clicks and follow the step-by-step instructions being provided on the relevant platform.
If you're looking for a free website building software, one which is also pretty easy to use, have a look at Weebly. Creating a new website with the help of this software is extremely easy. In fact, you can build a website, with the help of Weebly, in a matter of a few hours.
For those users who don't want to spend much time designing new pages or those who don't know how to design a webpage, Weebly offers more than 35 pre-designed page layouts for your convenience. They've compiled these layouts on the basis of their popularity and, in order to serve a wide range of customers, all these layouts are based on different niches.
Another thing which is quite impressive about the Weebly software website is its user-friendly interface. There is no need to get frustrated while choosing from complex features as everything is easy-to-understand on the Weebly interface.
Lastly, if you know a bit of programming, you can always access the HTML codes on Weebly. Hence, if you're looking to tweak the design of your website, you can always do it with the help of this particular software.
WordPress
When it comes to WordPress, it is one of the most popular free website building software in today's market. A majority of people often create their first website on WordPress. So if you've already created your first website, there is a big chance that you've used the WordPress platform for it.
There are two types of WordPress which are generally famous amongst a wide range of bloggers. Starting with wordpress.org, you have to download this software from the internet before uploading it on your web space. Afterward, you have to install this software with the help of instruction which is provided separately.
As compared to the other WordPress version, this one is slightly complex as it requires you to deal with add-ons and to choose templates. Having said that, many people still prefer wordpress.org for building a new website.
The wordpress.com is the second version which is devoid of any kind of complex editing. This version can be used to create almost any type of website, ranging from a personal blog to even a photography website. You can also use this version to create an online store, and for your convenience, there is a specific template for every particular niche.
Useful Tip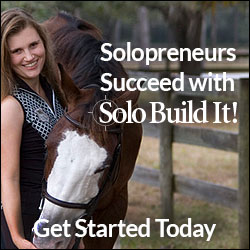 If you're looking for a paid website building software, there aren't many better options available on the market as compared to Solo Build It!
As compared to the other three types, Solo Build It! is more than a mere website builder. It will provide you with all the necessary tools which you might require to turn your stale-looking business into a successful one.
First of all, you will get a new domain with SBI! which isn't included with a majority of free website building software. This product will also provide instructional materials which are ideal for newbies who want to learn about website programming. You'll also get exclusive access to a number of different forums where you can gain help from other people. Similarly, SBI! will also help you in terms of selecting a profitable niche. This step is of utmost importance for customers who don't want to indulge in an already saturated market.
So if you want to build a new website and, at the same time, you also want to learn useful ways of generating decent revenue, you might prefer Solo Build It!
Conclusion
There is no shortage of website building software in today's market. Depending on your personal preference, and the way in which you want to construct a new web page, you can select from hundreds of different software.
However, if you're looking for a tried and tested approach, there aren't many better options than the ones listed above. All three of them have been used by thousands of people, and you can use any of them for free.