If you're a budget-oriented person, there is a big chance that you're always in search of hobbies that can make you money. In today's world, where there is nothing for free, everybody wants to extract some profit even from his or her leisure time.
According to a recent survey, a good majority of American public spends up to six hours per day doing leisure activities. Depending on your personal preference, your ideal hobby might vary as compared to that of even your best friend.
What if we tell you that there is a real chance that you can actually generate a decent amount of revenue from one of these hobbies? Yes, that's right! There are hobbies that can make you money and they are devoid of any sort of complex mechanism. If you're looking for one of these hobbies, you've just landed at the perfect place. Here are the top 4 hobbies that will generate money online.
Hobbies That Will Generate Money Online
In the guide below, we've compiled a comprehensive list of four fun-based activities which can effectively generate a decent amount of money in your leisure time.
E-Gaming
If you're a millennial, you might already be aware of the fact that a large number of people are making loads of money while playing their favorite games on their personal computers. All it takes is a game of your choice, be it football or other fighting games, and you just need to develop a certain skill level in order to defeat your opponents.
However, in order to generate money via e-gaming, you have to practice a lot. Keep in mind that practice makes a player perfect, and professional gaming is no different. For example, if you devote a couple of hours to your favorite game every day, you have to spend six or seven hours per day in order to become a successful e-gamer.
Another thing which differentiates the successful e-gamers from the ordinary ones is the fact that when the former type of players devotes all of their time to a single game, the latter likes to play a number of different games at one time. Remember, you have to pay attention to one game if you want to earn money or otherwise, you might never become a successful professional gamer.
Once you feel that you've attained a certain level of skillset, there are a number of different ways in which you can use the e-gaming platform to generate a decent amount of money.
You can participate in professional gaming competitions which are held regularly around the globe. Unlike your local gaming tournaments, the professional competitions give a major reward for the champions as well as the runners-up.
Furthermore, you can also stream your gameplay on the internet, and lastly, you can become a mentor to the newbies in the field of e-gaming.
Blogging
If you feel that you can make your words talk, there are thousands of people all around the globe who are looking for people like you. You can help them sell products via the affiliate websites. You can also help them run their news-based websites.
Depending on your personal preference, whether you're interested in travel or either if you're a foodie, you can always write about your personal hobbies and there will be people who will pay you for writing about your favorite things. All you need to do is to join any of the freelancing sites before showcasing your talent to the outside world.
Similarly, you can also start your own blog before monetizing it. A blogger can do various other things, such as writing his or her own book before selling it on relevant platforms. Remember, if you have what it takes to become a successful blogger, you can also adopt it as a full-time job. The reason behind it is that unlike in the past when blogging was considered as a low-paying job, writers of today are extracting a decent amount of revenues without any trouble.
Cooking
There are a number of different ways in which cooking can help you generate a decent amount of money. If you're a devoted home chef, one who attains a certain level of expertise in the kitchen, you can always start your own YouTube channel where millions of people are always in search of an experienced cooking expert.
Second, and as already mentioned, you can start a cooking blog where you can share your recipes with the outside world. Remember, not many people in the world have the same cooking experience as that of you, and they're always looking for someone which can provide them with step-by-step instructions.
Lastly, chefs can always create their profiles on various social media platforms before promoting their web pages on any of these sites.
Photography
All it takes, to generate money via leveraging this hobby, is a nice camera along with some decent photography skills.
Just like the aforementioned hobbies, photography can add some money to your bank balance via a number of different ways.
First of all, you can become a freelance photographer, one who captures anything and everything for the right price. You can work for a news agency, for a fashion outlet or even for a travel blog.
Similarly, you can share your photos on Instagram for not only increasing your fan following but at the same time, you can also monetize these pictures for earning a handful of money. Once you've attained a decent fan following, advertisers will pay you for showcasing their stuff, and all you need to do is just to capture their products' photographs with your personal camera.
Check this guide How You can Turn your Hobby,Passion, Interest into Money
Useful Tip
If you want to run a successful business online, be it a cooking blog, a travel blog or even an affiliate website, one platform which provides high-quality services in this regard is the Solo Build It.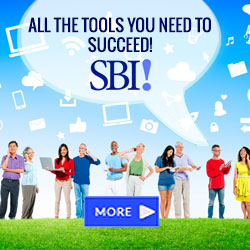 Designed by SiteSell, SBI is ideal for all those who want to turn their passion into a steady stream of income. It doesn't matter whether you're a cooking expert, travel enthusiast or even an experienced seller, you can always rely on SBI without any second thought.
This platform follows a simple four-step mechanism to reach success. Starting from producing high-quality content, it then drives a decent amount of traffic, towards your webpage, with simple yet effective techniques.
It then develops a certain amount of trust with complete strangers by providing them with information which is based on nothing but pure facts. Unlike other web pages, which are contented with selling their products at almost any cost, SBI puts the readers' trust before anything. It believes that if the customer is satisfied with your content, it will eventually get replicated in your revenue streams.
Finally, Solo Build It turns toward monetizing the content which is already attracting a wide range of customers. So if you want to start your own blog but aren't sure of where to look for, you can trust SBI.
Conclusion
All four of the hobbies, which we've mentioned in the aforementioned guide, are quite common among the general public. In fact, there is a big chance that you might already be devoting your free time to one of these activities. However, if you didn't know how to use these hobbies to make money in the past, you have certainly become more than aware after reading this guide.
Want to know how to create passive income? Wealth Creation Academy will help you improve your online income source. Grab these passive income opportunities today!